Bookzangle is an international group of booksellers who believe that quality of books and quality of service far outweigh simple quantity of listings. Collectively, we offer one of the world's best and safest book buying sites.
Buyers at this site can see the Customer Guarantees here, which are agreed to upon joining by each Bookzangle bookseller. You can shop for books at this site with perfect confidence, knowing that the books offered are as described and will be shipped to you promptly upon your order, carefully and professionally packaged.
FEATURED BOOKSELLER

Ariel Books
Ariel Books are Ron and Deborah Harcus, an Orcadian and a Kiwi respectively. Currently and happily ensconced at 157A Symonds, Newton, Auckland Central near Auckland University.
Ron is a 3rd generation Antique Dealer with a passion for Art, Books and Food. Deborah is a qualified Draughtsperson with wonderful Computing skills and a passion for Art, Books and Food which is why we get along. We both read and cook, love company and derive great satisfaction from finding the right person for the right book.
Featured Books from Ariel Books (click on picture for full listing)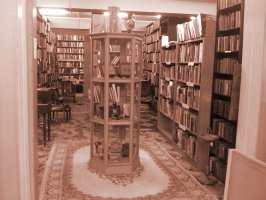 Browse our Book Categories